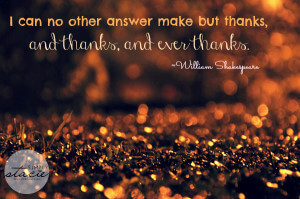 Philippians 4:6-14, (NIV), "Don't worry about anything; instead, pray about everything. Tell God what you need, and thank him for all he has done. Then you will experience God's peace, which exceeds anything we can understand. His peace will guard your hearts and minds as you live in Christ Jesus And now, dear brothers and sisters, one final thing. Fix your thoughts on what is true, and honorable, and right, and pure, and lovely, and admirable. Think about things that are excellent and worthy of praise. putting into practice all you learned and received from me—everything you heard from me and saw me doing. Then the God of peace will be with you. How I praise the Lord that you are concerned about me again. I know you have always been concerned for me, but you didn't have the chance to help me. Not that I was ever in need, for I have learned how to be content with whatever I have. I know how to live on almost nothing or with everything. I have learned the secret of living in every situation, whether it is with a full stomach or empty, with plenty or little. For I can do everything through Christ, who gives me strength. Even so, you have done well to share with me in my present difficulty."
In the United States the spirit of ungratefulness is running rampant. Look at our Media! They preach to us constantly how we don't have enough, or that we need this one thing, or that someone else knows what we need best. We aren't the first people to allow this bad attitude to take over, and probably won't be the last. The Israelites grumbled. Sometimes reading Exodus is like reading the "Who's who" list of world renowned whiners and complainers. I get frustrated for God or sorrowful for Him when I read it. I get angry at their ungrateful, stiff necked, hearts…until I start complaining about some trivial thing. Isn't the Holy Spirit faithful to do His job? There must have been some New Testament grumblers too; otherwise Paul wouldn't have had to warn the Church at Corinth using those professional complainers from Exodus as bad examples.
I Corinthians 10:10-11 (ESV), "nor grumble, as some of them did and were destroyed by the Destroyer. Now these things happened to them as an example, but they were written down for our instruction, on whom the end of the ages has come."
In one of his recent messages, our Senior Pastor, Dr. William Hohman explained the danger of allowing this spirit of ungratefulness in our lives, "Complaining looses the destroyer in our lives. Thanksgiving shuts the door to the bottomless pit and opens the door into the presence of God."

Revelations 9:11 (NIV), "They had as king over them the angel of the Abyss, whose name in Hebrew is Abaddon and in Greek is Apollyon (that is, Destroyer)."
Did you get that? The "king" over the bottomless pit is THE Destroyer. When we complain and grumble we are opening the door to the bottomless pit. We are letting him loose. The very worst thing of all is that we are giving him (the destroyer, Satan, the devil, and his minions) a personal invitation to mess with us! When we have an attitude of gratitude, when we live with a heart of thanksgiving towards God and others, we shut that door. That's why the bible tells us that "praise stills the enemy and the avenger."
Psalms 8:2 (NIV), "Through the praise of children and infants you have established a stronghold against your enemies, to silence the foe and the avenger." (Emphasis mine)
Psalms 8:2 (NET Bible), "From the mouths of children and nursing babies you have ordained praise on account of your adversaries, so that you might put an end to the vindictive enemy." (Emphasis mine)
Every person still living on this earth has something to be thankful, if only the fact that you are alive. Ok, I know there will be some that say, "If you knew what my life was like, you'd wish you were dead." I know, I've been there. However, if the alternative is hell, than thank God you're alive. If your final destination in Heaven be thankful that God isn't done with you yet, because if your work here was done, God would have taken you home. Be honest, most of us have a myriad of things to be thankful for. If you are a born again Christian, just think for a minute where your life was like before you were saved, and then thank God for where you are now!
If we really know who God is we will not have to hunt for something to be thankful for. When we fall so in love with God our hearts will be so full of gratitude that we can't help but sing and shout His praises! We won't even care if we can carry a tune or not, it won't matter what anyone else thinks. We won't be able to help ourselves. Have you ever been around someone who is in love for the first time? Do they talk of much else besides their new love interest? How excited do they get when they have a date scheduled, or a wedding? Yep, that kind of crazy love, only even greater.
I love God, I have since I found out He loved me at the age of six. Growing up, I walked away from Him and didn't live right. After years of living in the world, I forgot how much He loved me. Even after years of walking with Him, even though I thought I loved Him, it didn't compare to how much I love Him now…or how much I will love Him tomorrow. What changed? Me! I allowed Him to show me how much He loved me, I read His word and searched out every ounce of His goodness and kindness. I rehearsed and meditated on all the good things He had done for me, and I practiced an attitude of thankfulness. Am I thankful all the time? No, I still have my "would you like some cheese with that whine" moments. But, I am pleased to say they are fewer and farther between.
Do you know what else I discovered? An attitude of thankfulness touches others. When we are thankful for what we have and are willing to share. Think about that little boy with five loaves and two fishes. He had to have been thankful for that little lunch that someone had packed for him; otherwise the disciples wouldn't have even known that he had the basket of goodies. I can hear the question, "does anyone have some food?" and our little hero says, "I do, my mom packed me two nice fish and five of her best little loaves". Can you hear the thankfulness in his voice? I am sure the disciples wouldn't steel a little boys lunch, so it is safe to say he offers to share. When you appreciate what God has given you, you don't get greedy and selfish, you know He will provide again. So, they bring that lunch, big enough for one little boy, and what does Jesus do- yep, He gives thanks! Now, I know it is hard to wrap our heads around this, but force it if you need to, that little lunch fed five thousand men, along with untold numbers of women and children.
When we are thankful for the people in our lives, we treat them with respect, we honor them, and we aren't constantly looking at their faults and failures. When we are thankful for our jobs, we work harder, behave better, and show up for work on time. When we are thankful for our Church family, we show up for service, we offer to help out, and we don't gossip and finger point as much. Are you starting to get the picture? It is something that has to be actively worked out, worked on. God doesn't just implant thankfulness in us. We become thankful on purpose. Now I am not one to encourage "faking it" but sometimes we have to do things that we don't feel like doing. You may not feel thankful, but you better start saying "Thank You". Tell the lady who checks out your groceries, the man who held the door, the mailman who delivers your package, your husband for taking out the trash, thank you! Yes, I know that some of that is part of their job descriptions, but so what! Thank them.
Get a pen and paper when you have finished reading this and write down everything that you are thankful for today. Nothing is too little or too big. Then every night before you go to sleep, look back over your day and thank God for what He has done for you, given you, or just for Who He is. Do this for fourteen days and a new wonderful habit of thanksgiving will be birthed in your heart. If you have allowed your heart to dry up, or your neck to become "stiff" like those wondering Israelites, it may take a while before you feel it. Dive into the word and search out scripture that talk about the goodness of God. Read His promises and if they haven't manifested yet, thank Him for them anyway. They are coming.
Colossians 2:6-7 (AMP), "As you have therefore received Christ, [even] Jesus the Lord, [so] walk (regulate your lives and conduct yourselves) in union with and conformity to Him. Have the roots [of your being] firmly and deeply planted [in Him, fixed and founded in Him], being continually built up in Him, becoming increasingly more confirmed and established in the faith, just as you were taught, and abounding and overflowing in it with thanksgiving."
Allow those roots to be firmly and deeply planted in Him, the outcome will be abounding thanksgiving. You won't be able to keep it in. It will overflow.