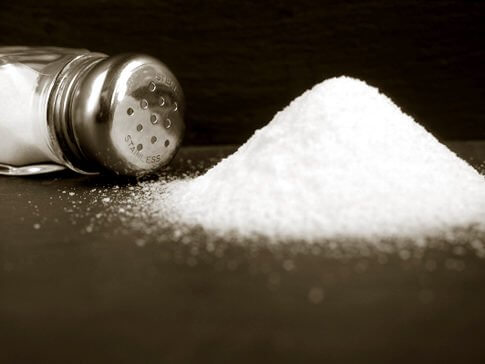 I Samuel 10:6-7 (NIV), "The Spirit of the Lord will come powerfully upon you, and you will prophesy with them; and you will be changed into a different person. Once these signs are fulfilled, do whatever your hand finds to do, for God is with you."
Samuel tells Saul all of this after anointing him as the first King of Israel. Good advice. The Spirit of the Lord has come powerfully into us, for those of us who have received the Baptism of the Holy Spirit. How much more should we "do whatever our hands find to do?" God is with us. He has given us His power. What can stop us?
Colossians 3:23 (NLT), "Work willingly at whatever you do, as though you were working for the Lord rather than for people."
Ephesians 6:7-8 (NAS), "With good will render service, as to the Lord, and not to men, knowing that whatever good thing each one does, this he will receive back from the Lord, whether slave or free."
Sounds pretty simple, doesn't it. If you are walking through your Church, or work, parking lot and there is garbage on the ground, pick it up. If you see that the garbage needs emptying, take it out. If you are entering the grocery store and there are others behind you, hold the door. Whatever your hand finds to do, not evil, not hurtful, harmful things, but helpful, beneficial things, do them. Notice that we are doing those things for the Lord. So maybe you haven't been doing those things, especially at work, thinking that it wasn't part of your job description. Do it anyway. Maybe you stopped doing those things because you never got a "thank you" or any recognition. God noticed.
That paycheck isn't a gift from your boss, you earned it. However, it is a gift from God, the check, the job, the energy and wisdom to do the work. Those are all gifts. Be thankful, and show your appreciation by working hard. Be a good example. Show the world the work ethic of God. He doesn't do shoddy work, He doesn't "kill time" waiting for the whistle. He doesn't have to be reminded to do His task. He isn't late, He always shows up, and He keeps a good attitude. We are His kids, shouldn't we behave like our Father.
Matthew 5:13-16 (Aramaic Bible in Plain English), "You are the salt of the earth, but if salt becomes insipid, with what will it be salted? It is good for nothing except to be thrown outside and to be trodden upon by people. You are the light of the world. You cannot hide a city that has been built upon a mountain. And they do not light a lamp and set it under a basket, but on a lampstand, and it gives light to all those who are in the house. Thus your light will shine before the children of men that they may see your good works, and may glorify your Father who is in Heaven."