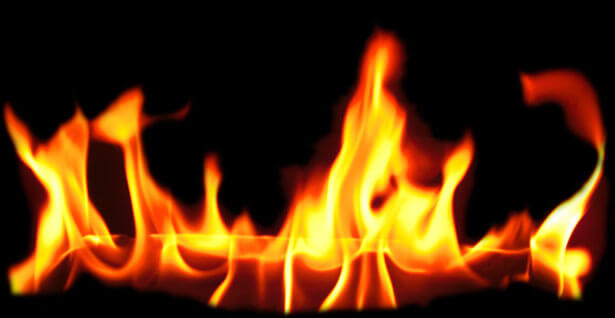 Job 23:10-11
"But He knows the way that I take [He has concern for it, appreciates and pays attention to it]. When He has tried me, I shall come for the as refined gold [pure and luminous]. My foot has held fast to His steps, His ways have I kept and not turned aside."
Poor Job. There his is minding his own business, being a witness, doing good, praying for his kids…and then the enemy enters the scene. With God's permission! His world tumbles down around him, literally. He is tried and refined in a way that most of us wouldn't wish on our worst enemies.
Why did God allow it? (He is even the one who pointed out Job to the enemy to begin with!) Job figured it out. After self pity, after anger, after getting rotten advice and false counsel from three so-called-friends.
Only the fire can refine precious metal. Only great pressure can make a precious stone.
We go through what feels like Hell. There is a saying, that I particularly like, and have quoted, "You may have to walk through the valley of death, but you don't have to set up camp there!"
What would "setting up camp" entail? Self pity, anger at God, SITTING DOWN, or just plain giving up. Don't drive in a single tent stake. Job said he stayed on the path, that means he kept moving forward. Command your feet to hold fast to HIS path. It leads to life, to righteousness, to Love. Don't let Satan distract you. I know, Job went through big stuff! But ultimately it was all just meant for a distraction. He was trying to force Job to take his eyes off of God, and put them on his circumstances.
We live in a fallen world, with a real enemy seeking who he may devour. Bad stuff happens to good people. But continue with Jobs story. His ending was better than his beginning. He came out better! Stronger! And he came out Praising God!
When you come out of the other side, when the valley is behind you, tell someone!
Are you going through something hard?
Here are some resources I found helpful (after the bible)
"What To Do When Everything Falls Apart" by Van Crouch
"Throw Yourself a Party" by David Duell
"The In-Between" by Jeff Goins