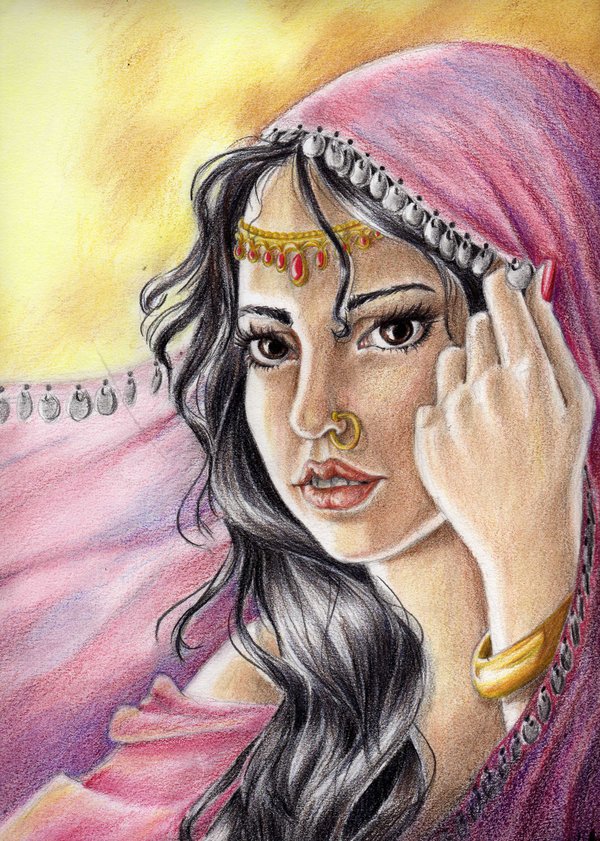 As I study the book of Esther, I can't help but think she typifies the Church. Esther lived during the time that the Jews were living in exile from Israel. Nebuchadnezzar had taken the princes, royal family and the top of Jewish society with him to Babylon. Later the Medes and the Persians had taken over the territory of Babylon and King Ashasuerus (Also known as Xerxes) was sitting on the throne, ruling over 127 provinces. He decides to throw a great feast, inviting all of the princes of these provinces, chief officers of the Persian and Median military, the nobles and governors, all of the 'who's who' of his society. Then he invites all the men, both great and small to come for seven days of parties. His wife, Queen Vashti, not to be outdone, does the same thing for the women.
At some point during the celebration the King calls for Vashti, wanting to show off her beauty. She point blank refuses. As a young Christian, I used to think "Good for her!" Fortunately, now I have a better understanding of the rebellion in Vashi's heart. Ashasuerus is King. King's have complete authority. Period. We have no reason to assume he was an evil king, in fact later in the book of Esther, we find information contrary to that fact. Here is where the spiritual implications come in.
If Jesus is my King, shouldn't I obey His every command? Whether I understand His request, or agree with it? What if it is not convenient for me to do what He says, right when He asks? Vashti may have been beautiful on the outside, but inside she was a rebellious and disobedient woman. Her disobedience is a bad example to all the woman, great and small, in the 127 provinces who are witnesses of her actions. What example are we, the Bride of Christ, setting for the world?
Ashasuerus has not choice, he has to divorce her, put her away! Another queen must be found. Jesus turned from the Jews, and chose a new love to pursue, the gentiles. He chose us, just as King Ashasuerus chose Esther. Unlike him, God didn't clean us up first, there were no beauty treatments to get us ready. He chose us in our mess and dirt. Our purification comes after, not before.
Esther is a woman of obedience. She obeys her Uncle Mordecai, who raised her. After she was taken into the harem of the king, she finds favor with the chief Eunuch, Hegai. It is safe to assume that her humble behavior and her submissive attitude is what bring her that favor. There are countless beautiful woman there, who are all virgins. There is something different about our Esther.
When the women are allowed to take anything they want with them when they go to see the king, Esther only took what Hegai advised her to take. She deferred to the one who knew the king. It paid off for her; she is chosen above all others to be queen in Vashti's place. Once sitting in her place of honor, she continues to obey her uncle.
We are all familiar with the story of Esther. How evil Haman desires to destroy her uncle and all of the Jews, even getting the king to sign into law a day of Jew killing, with a reward. Doing as her uncle requests, she goes uninvited into the throne room, which was punishable by death. But the king in his generosity and love for his queen, offers to give her up to half of his kingdom. Through Esther's bravery and obedience, not only is her uncle saved, but her people as well, and evil Haman is hung on the gallows he has built for Mordecai. She put her life in the hands of the King and won the right for her people to fight back against those who would harm her. The Jews celebrate Purim to this day, marking their victory.
As modern day Esther's, we don't have to fear for our lives. We can boldly come to the throne of our King. Unlike Ashasuerus, our King has given us all of His kingdom, not just half. Our obedience is important. We have the whole world watching us!
Are we going rebel like Vashti?
Or obey, like Esther?