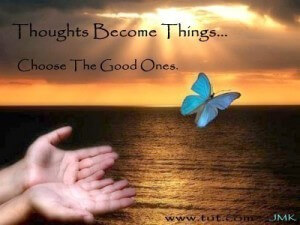 Our minds and our imaginations were given to us by God for a purpose. They are a wonderful and beautiful creation that God meant for us to use to glorify Him, see out future, and to overcome the enemy. It is up to us how we are using this God given tool. Are you glorifying Him, or your problems? Are you entertaining the thoughts of God, or the lies of the enemy? Is your imagination seeing great things in store, or doom and gloom? It's time we take control of our minds.
II Corinthians 10:5 (KJV), "Casting down imaginations, and every high thing that exalteth itself against the knowledge of God, and bringing into captivity every thought to the obedience of Christ;"
Are you going to change your perspective? We can either look at things the way the world does, or we can look at things from the perspective of a new creation.
Here is some help in changing your perspective. Compiled by Pastor Paul Hohman, New Testament Church, Merrill, Wisconsin. (Used with permission).
Worldly Prospective Versus New Creation Prospective
1. "Nobody love me" or John 3:16 (NKJV), For God so loved the world that He gave His only begotten Son, that whoever believes in Him should not perish but have everlasting life.
2. "I'm weak, I can't go on" or, 2 Corinthians 13:9 (NKJV), And He said to me, "My grace is sufficient for you, for My strength is made perfect in weakness." Therefore most gladly I will rather boast in my infirmities, that the power of Christ may rest upon me.
3. "I'm not smart enough" or, 1 Corinthians 1:30 (NKJV), But of Him you are in Christ Jesus, who became for us wisdom from God-and righteousness and sanctification and redemption.
4. "I can't figure things out" or, Proverbs 3:5-6 (NKJV), Trust in the Lord with all your heart, and lean not on your own understanding; in all your ways acknowledge Him, and He shall direct your paths.
5. "It's just not worth it" or, Romans 8:25,28 (NKJV), But if we hope for what we do not see, we eagerly wait for it with perseverance. And we know that all things work together for good to those who love God, to those who are the called according to His purpose.
6. "I'm not able" or, 2 Corinthians 9:8 (NKJV), And God is able to make all grace abound toward you, that you, always having all sufficiency in all things, may have an abundance for every good work.
7. "I can't do it" or, Philippians 4:13 (NKJV), I can do all things through Christ who strengthens me.
8. "I can't manage. Life's too overwhelming" or, Philippians 4:19 (NKJV), And my God shall supply all your need according to His riches and glory by Christ Jesus.
9. "I'm afraid" or, 2 Timothy1:7 (NKJV), For God has not given us a spirit of fear, but of power and of love and of a sound mind.
10. "I don't have enough faith" or, Romans 13:3 (KJV), Fr I say, through the grace given unto me to every man that is among you, not to think of himself more highly than he ought to think; but to think soberly, according as God hath dealt to every man the measure of faith.
11. "I am always worried and I get frustrated easily" or, 1 Peter 5:7 (TLB), Let Him have all your worries and cares, for He is always thinking about you and watching everything that concerns you.
12. "I just feel all alone" or, Hebrews 13:5b (NKJV), For He Himself has said, "I will never leave you nor forsake you."
13. "It's just impossible for me" or, Luke 18:27 (NIV), Jesus replied, "What is impossible with man is possible with God."