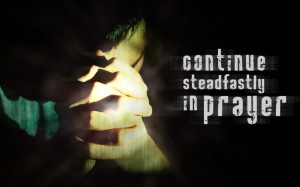 Psalm 145:1-21 (ESV), "The Lord upholds all who are falling and raises up all who are bowed down. The eyes of all look to you, and you give them their food in due season. You open your hand; you satisfy the desire of every living thing. The Lord is righteous in all his ways and kind in all his works. The Lord is near to all who call on him, to all who call on him in truth. He fulfills the desire of those who fear him; he also hears their cry and saves them. The Lord preserves all who love him, but all the wicked he will destroy. My mouth will speak the raise of the Lord, and let all flesh bless his holy name forever and ever."
In January our Church always begins the New Year with a corporate fast. We spend extra, set-aside time in prayer and fasting. We fast things such as food, food groups, media, entertainment, etc. This year I added "fasting" fiction books. I love to read, but I felt compelled to read only Non-fiction Christian books for the month of January. I included some books on prayer and fasting. Let me start out by saying that I receive good, sound, biblical teaching on this subject at my Church so it wasn't that I needed new information, I just wanted some encouragement and confirmation.
Sadly, only a few of the books I read were a real blessing. Oh, they all had a few good things to say about fasting and prayer, but some of them were trying to give a "formula" for prayer. Of course, that isn't what they called it, but that was exactly what they were doing. Over the years I have read great books on the subject, some by Derek Prince, Charles Spurgeon, and Andrew Murray (just to name a few), so I am not saying don't read a book on prayer. I am warning you that after reading a book, or while reading, if you are left feeling like God isn't pleased with the way you are praying, STOP and pray before continuing. It may just be that God is showing you a better way, or it may be the enemy trying to get you to back away from prayer.
Some of the things I have recently read included, but was not limited to, the concept that you should never ask God for anything, only ask Him "what should I do" and the rest of the time thank Him. Their argument was that since God already knows what we need, we shouldn't have to ask. I have read that you should never go to God in prayer unless you exalt Him and spend time in praising His name first. I have also read that we can't be too familiar with Him, that He is Holy and that we need to approach Him with reverence and fear. Another one was that we should always pray out loud using His Word. Now, let's not throw the baby out with the bath water here, I approve of some of the thinking behind these statements. However, the problem is that if we try to limit how we talk to God or what we can say to Him we are hurting instead of helping our relationship with Him. A red flag went up with some of those "never" and "always" statements. Yes, He is Holy. Yes, we should reverence and honor Him. Yes, we should always thank Him, but that isn't all that we can or should do.
So this morning before my daily Bible and prayer time, I simply asked God, "Abba, am I too familiar with you? Are You displeased with my prayers? Is there a certain "formula", a certain set of words that I need to use when talking with You?" (I purposely used this term of endearment for God to make sure.)
This is the answer that God spoke into my heart, "My desire is to spend time with you, one on one and face to face. It does please me when you pray according to my word and take the time to listen to my response. I always hear you, but My word spoken verbally in faith has a power to accomplish what I intend. I also enjoy our simple conversations. Speak to Me in your heart and with your mouth. I hear them all. There is time for quiet prayer and time for shouting. There is time for supplication and time for fellowship. I love you. My word is true and alive. You are dear to me. Honor Me, show your love, and trust Me. That pleases Me."
I couldn't ask for a better Daddy! As I pondered on this I thought about a parent's relationship with their children. We love for them to ask us for thing and to ask us questions, but we especially love it when they just want to talk and spend time with us. We don't refuse to listen because they haven't used the right words. I think we should teach our children manners. However, when they are coming to talk to us, don't use that time to correct their grammar. God brought to my remembrance a time when I witnessed a child come and ask an adult if they could use the restroom. This was a toddler who had almost waited too long and was doing the "potty dance" this adult kept that child standing repeating to the wiggly little one "how do you ask?" expecting this little one to use the correct "may I go to the restroom." I cringed when the little one stammered, "can I go to the restroom, please," only to have this adult respond, "you are capable of going to the bathroom, but that is not how you ask." I finally couldn't take it anymore and told them and stage whispered, "ask-MAY I go to the bathroom, please." There were no accidents that day, but I couldn't help wondering how many sets of clothing had to be changed as this "lesson" was being taught. Thankfully God is not like that! He wants to give us good gifts; He says we can ask Him, in fact He said, "ye have not because ye ask not." He is not expecting us to use certain language.
Matthew 7:11 (Aramaic Bible in Plain English), "If therefore you who are evil know to give good gifts to your children, how much more will your Father who is in Heaven give good things to those who ask him?"
It is important that we don't ever think of God as an ATM or a fast food restaurant where we can zoom through drive through and place an order expecting the "product" in sixty seconds or less. We don't demand, we don't go to Him in pride and arrogance saying we deserve something, or try to negotiate and cut a deal with God. I am never saying that we shouldn't have respect and show honor to the One who is worthy! We should be more concerned with our hearts than how spiritual we sound, or how long we pray, or in what position we pray. I have prayed in bed, in the car, at work, in my dreams, and even on the toilet! (God isn't embarrassed by that, why should I be? He made my body and its functions.) I have prayed lying down, on my knees, eyes open, eyes closed, head bowed, head up towards heaven, sitting down, standing up, and my favorite, while walking. At Church and on our knees with eyes closed and head down, isn't the only prayer place and posture.
So what is acceptable prayer then, and how should we pray? Prayer is a "solemn request for help, or an expression of thanksgiving" it is "communication with God." I don't think I would be off base scripturally to say that prayer is a child talking with a parent. Again, we can't limit prayer to just one thing. Just as there are different ways we communicate with one another, there are different kinds of prayer. Let's look at a few scriptures and some truths about prayer.
It's ok to ask God for things and for help, for ourselves and for others. In fact, He wants us to.
Luke 11:5-13 (NAS), "Then He said to them, "Suppose one of you has a friend, and goes to him at midnight and says to him, 'Friend, lend me three loaves; for a friend of mine has come to me from a journey, and I have nothing to set before him'; and from inside he answers and says, 'Do not bother me; the door has already been shut and my children and I are in bed; I cannot get up and give you anything.' "I tell you, even though he will not get up and give him anything because he is his friend, yet because of his persistence he will get up and give him as much as he needs. "So I say to you, ask, and it will be given to you; seek, and you will find; knock, and it will be opened to you. "For everyone who asks, receives; and he who seeks, finds; and to him who knocks, it will be opened. "Now suppose one of you fathers is asked by his son for a fish; he will not give him a snake instead of a fish, will he? "Or if he is asked for an egg, he will not give him a scorpion, will he? "If you then, being evil, know how to give good gifts to your children, how much more will your heavenly Father give the Holy Spirit to those who ask Him?"
Jesus tells the disciples this right after He leads them in the Lord's Prayer. We are supposed to ask, and keep on asking! Yes, He knows what we need before we ask, but notice in Matthew 6, we aren't told, "He knows what you need so don't ask." Keep on asking doesn't mean begging, or repeating some "mantra" or chant. We ask, and then thank Him for the answer. We keep doing this until it is manifested. No whining, no complaining, and no bargaining.
Matthew 6:7-8 (NLT), "When you pray, don't babble on and on as people of other religions do. They think their prayers are answered merely by repeating their words again and again. Don't be like them, for your Father knows exactly what you need even before you ask him!"
If we are "asking" we need to ask the Father in Jesus name.
John 16:23 (NIV), "In that day you will no longer ask me anything. Very truly I tell you, my Father will give you whatever you ask in my name."
What day is Jesus talking about? After His death and resurrection. Jesus is not saying that we can only "communicate" with the Father! We have full access and every right to talk to God the Father, God the Son (Jesus), and God the Holy Spirit. They are ONE. When we talk to the Son, we are talking to the Father, and when we talk to the Spirit, we are talking to the Father. You can't separate them. They each have a purpose in our lives, a vital purpose. So when we ask, or petition the Lord, we ask the Father, but it is perfectly acceptable and strongly encouraged for us to speak with Jesus and the Holy Spirit. It is ok to say, "Jesus, thank You for dying on the cross for me," or "Holy Spirit, thank You for leading and guiding me this day."
Prayer isn't just talking. Like any good communication it should involve listening. If you noticed, that was one of the things God said to me. I have to admit; sometimes I am not a good listener with Him. Now, with people, I find it easy, but with God, I tend to say what I want to say and move on, giving Him little time to speak with me. Thankfully I am improving in this area. I shudder to think about how much I have missed out on by being in too big of a hurry or by manipulating the conversation with my Father, not even hearing what He wanted to say to me. I can "hear" Him throughout the day as He speaks to me, but there is something special about that intimate time of communicating, just as any parent knows.
God is so worthy of Honor and He is HOLY. It is so important that we never take that for granted or get so comfortable with Him that we forget how awesome He is. If I pray, "Heavenly Father who created everything and holds it all in the palm of Your hand. Holy are You Lord, and worthy to be praised. I come before you today to humbly thank You for supplying all my need according to Your riches and Glory in Christ Jesus" in my quiet time with Him, or if I say "Thank You, Father" during the day when something simple yet wonderful happens, He hears them both. They please Him not by our quantity or quality of words, but for the simple fact that our hearts are thankful and we are taking the time to tell Him. Both of those prayers are equally acceptable to Him. He is too wonderful to even find words for, but we don't crawl to Him on our bellies like a worm. Because of the work of the cross and the shed blood of Jesus, we have unhindered access to the father.
Hebrews4:16 (NIV), "Let us then approach God's throne of grace with confidence, so that we may receive mercy and find grace to help us in our time of need."
As in so many areas of our Christian walk, there is no easy formula for prayer. Let the Holy Spirit lead you. Those hour- long groaning and weeping prayers of intercession, those quick shoot-from-the-hip prayer of "thanks" or "help", those times we just quietly tell Him about our day, when we boldly proclaim His word over our lives and speak out His promises, and the times we listen to what He wants to say, are all important prayer times. We should never just limit ourselves to one. They are all necessary and all pleasing to God. I haven't even covered all the types of prayer, or mentioned where, or when we can pray.
There is not a "correct" posture or place for prayer. I have prayed in my bed, on my face on the floor, on my knees, in the shower, at the shopping mall, on the scariest carnival ride ever, and even on the toilet (God made this body and its functions so He is not embarrassed by it). I have prayed anywhere and everywhere, any time and anyway that my heart wanted to. I can think of only one kind of prayer that God isn't pleased with…
Luke 18:11-12 NLT), "The Pharisee stood by himself and prayed this prayer: 'I thank you, God, that I am not a sinner like everyone else. For I don't cheat, I don't sin, and I don't commit adultery. I'm certainly not like that tax collector! I fast twice a week, and I give you a tenth of my income.'"

Matthew 6:5 (NIV), "And when you pray, do not be like the hypocrites, for they love to pray standing in the synagogues and on the street corners to be seen by others. Truly I tell you, they have received their reward in full."
The prayer of the self-righteous and the hypocrite. He's not so happy about those.
So is there a formula for prayer?
Love and honor+ heartfelt two way conversation = PRAYER (That's the only formula I can find).
James 5:16b (Word English Bible), "The insistent prayer of a righteous person is powerfully effective."