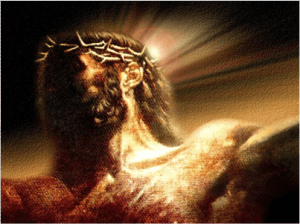 Philippians 2:12-13 (NIV), "So then, my beloved, just as you have always obeyed, not as in my presence only, but now much more in my absence, work out your salvation with fear and trembling; for it is God who is at work in you, both to will and to work for His good pleasure."
Sometimes Paul seems to contradict himself doesn't he? I have pointed out several times that Paul wasn't schizophrenic. We do have to work out our own salvation. Mama can't do it for us, Gramma can't either. Each one of us is responsible for the condition of our own souls. In the same way we can't do it for anyone else. We would love to, but we can't. Just working out our own sound like a tough enough job. That's why Paul goes on to say that it is God who does the work in us. We simply hear and obey, surrendering our will to His will. He changes our hearts with His perfect love so that we want to work "for His good pleasure."
Hebrews 13:20-21 (NIV), "Now the God of peace, who brought up from the dead the great Shepherd of the sheep through the blood of the eternal covenant, even Jesus our Lord, equip you in every good thing to do His will, working in us that which is pleasing in His sight, through Jesus Christ, to whom be the glory forever and ever. Amen.…"
I want to please God, don't you? If you do a search on this you will be amazed how many scriptures there are about what pleases Him. I am only going to include a few.
Ephesians 1:5 (Jubilee Bible 2000) "Having marked out beforehand the way for us to be adopted as sons by Jesus Christ in himself, according to the good pleasure of his will,"
II Corinthians 5:8-10 (NAS), "we are of good courage, I say, and prefer rather to be absent from the body and to be at home with the Lord. Therefore we also have as our ambition, whether at home or absent, to be pleasing to Him. For we must all appear before the judgment seat of Christ, so that each one may be recompensed for his deeds in the body, according to what he has done, whether good or bad."
It pleased Him to adopt us and it pleases Him when we live holy and sanctified lives. It also pleased the Father to bruise His Son…
Isaiah 53:10 (KJB), "Yet it pleased the LORD to bruise him; he hath put him to grief: when thou shalt make his soul an offering for sin, he shall see his seed, he shall prolong his days, and the pleasure of the LORD shall prosper in his hand."
Colossians 1:19-20 (NASB), "For it was the Father's good pleasure for all the fullness to dwell in Him, and through Him to reconcile all things to Himself, having made peace through the blood of His cross; through Him, I say, whether things on earth or things in heaven."
It was God's pleasure to sacrifice Jesus as an offering for sin.
As a parent that just makes my head spin. How could the suffering of a child, little or full grown, ever please a parent. The only circumstance I can think of is nothing compared to Christ's suffering. I can think of a child getting stitches, or having a broken bone set, it is painful, but for their own good. God knew the outcome of the cross, it was for our own good. Now think about taking your son or daughter in to have stitches, but instead of watching that needle go in and out of their tender skin, Jesus is sitting in that chair and taking all of the pain for them. That would please a parent. Jesus may have been His only begotten Son, but He has quite a few adopted offspring now and He was thinking of all of us. His will wasn't forced on His Son. The bible is clear; Jesus freely laid down His life for us. He volunteered and he looked forward to the outcome. To Him it was a joy to reconcile us to the Father.
Hebrews 1:2 (NLT), "We do this by keeping our eyes on Jesus, the champion who initiates and perfects our faith. Because of the joy awaiting him, he endured the cross, disregarding its shame. Now he is seated in the place of honor beside God's throne." (emphasis mine)
To Jesus, it was all worth it. The shame and the pain couldn't keep Him from pleasing the Father. He faithfully endured it all.
And He did it for me, for you, for those who are living a miserable life and don't know that there is a Father and a Friend who can change their lives forever.
Let's do what it takes to please God.
Let's let others know about this glorious, wonderful sacrifice and His undying love.