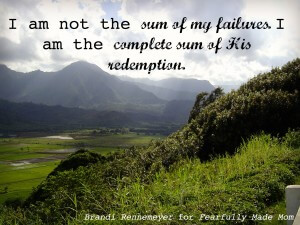 I Corinthians 1:27-29 (NLT), "Instead, God chose things the world considers foolish in order to shame those who think they are wise. And he chose things that are powerless to shame those who are powerful. God chose things despised by the world, things counted as nothing at all, and used them to bring to nothing what the world considers important. As a result, no one can ever boast in the presence of God."
I have to admit, I am getting a little tired with people trying to throw mud on my heroes. The founding fathers got drunk, owned slaves, and bribed voters with booze. Find a hero and the world gets on the bandwagon to dig up some dirt, and the mudslinging begins. No one is sacred. Instead of "hero" they would label them as "hypocrite."
However, I have a different opinion. Jesus said that we could recognize heroes by their fruit.
Matthew 7:16-20 (NIV), "You will know them by their fruits. Grapes are not gathered from thorn bushes nor figs from thistles, are they? "So every good tree bears good fruit, but the bad tree bears bad fruit. "A good tree cannot produce bad fruit, nor can a bad tree produce good fruit. "Every tree that does not bear good fruit is cut down and thrown into the fire. "So then, you will know them by their fruits."
Ok, he didn't use the word "hero", but to me anyone who accomplishes what God purposed for them is a hero.
So how do we separate the heroes from the hypocrites? Look for fruit. We can't look at their mistakes and disqualify them. All humans sin and make mistakes; we all miss the mark at times. What is important is that they finished well, that they accomplished something for good. If you have any doubt just take a look at some of the heroes of the Bible.
Noah: The man who for 150 years built an ark and preached to those around him without a single convert. He obeyed and after doing all God asked him to do Noah plants a vineyard, makes wine and gets drunk. So drunk his son walks in on him passed out naked.
Abraham: "Father of our faith", "who was counted as righteous", who left his hometown to wonder wherever God told him to go, lied about his wife twice, allowing her to be taken by the Pharaoh of Egypt as a wife, and as a concubine of a foreign king, all because he was afraid for his life. (Granted it was only a partial lie, as they were half brother and sister, but not the truth!).
Isaac: Repeated his father's "my wife is my sister" plan.
Jacob: Stole his brothers blessing by impersonating Esau when his aging father was on his deathbed.
The men who became heads of 11/12 tribes of Israel: Planned to kill their little brother, sold him into slavery instead and lied to their father, faking his death by wild animals.
Moses: In anger disobeys God and doesn't get to go into the Promised Land.
Elijah: After defeating 400 priests of Baal, throws the biggest pity party ever and asks God to just kill him.
David: "The man after God's own heart" committed adultery and then had the woman's husband killed. He also wasn't the best parent. You can read about some of the terrible things his children did.
The Apostle Paul: Paul persecuted the early church even consenting to their deaths.
Peter: Denied Christ three times.
Do I need to keep going? They all were called by God, personally chosen for a purpose. They all made mistakes, messed up, and were completely human. Just like us. And every single last one of them fulfilled the purpose that God had for them. God singled Noah out as the only person on the face of the earth living right. He had a part in saving the human race. Abraham became the father of many nations and was called "the friend of God." Moses led God's chosen people out of slavery. David instituted praise and invented many musical instruments. We read his praises in the Psalms and of his military exploits in several books of the bible. Paul wrote most of the New Testament and along with Peter performed many miracles.
Are you getting the picture? God uses people. Messed up, flawed people. This doesn't make them or their accomplishments any less important or significant. We were never meant to look at them anyway. Our attention and focus is supposed to be on God who gave them the strength and power to do all of the good things they did.
I Corinthians 1:26-31 (Message Bible), "Take a good look, friends, at who you were when you got called into this life. I don't see many of "the brightest and the best" among you, not many influential, not many from high-society families. Isn't it obvious that God deliberately chose men and women that the culture overlooks and exploits and abuses, chose these "nobodies" to expose the hollow pretensions of the "somebodies"? That makes it quite clear that none of you can get by with blowing your own horn before God. Everything that we have—right thinking and right living, a clean slate and a fresh start—comes from God by way of Jesus Christ. That's why we have the saying, "If you're going to blow a horn, blow a trumpet for God."
So, does it matter to me that George Washington bribed voters at the age of 26 by giving them booze? I don't even know if that is true, but if it is, so what! It doesn't change the fact that he was a hero, still is in my book. The same goes for all of the mud they have dug up on any of the early presidents. I read quotes and written bits that are supposed to prove that they weren't really Christians and lived hypocritical lives. If you looked at my life closely you would probably say the same thing. But, you'd find some fruit too. Does their behavior make them hypocrites?…maybe, but it doesn't make them less of a hero.
There is no perfection short of heaven. We need to stop expecting others to be perfect, including ourselves. God uses imperfect, flawed people. That's how He gets the glory and it doesn't lessen their good deeds in His eyes. Even Paul said that he continued to struggle with doing wrong.
Romans 7:15-25 (ESV), "For I do not understand my own actions. For I do not do what I want, but I do the very thing I hate. Now if I do what I do not want, I agree with the law, that it is good. So now it is no longer I who do it, but sin that dwells within me. For I know that nothing good dwells in me, that is, in my flesh. For I have the desire to do what is right, but not the ability to carry it out. For I do not do the good I want, but the evil I do not want is what I keep on doing. Now if I do what I do not want, it is no longer I who do it, but sin that dwells within me. So I find it to be a law that when I want to do right, evil lies close at hand. For I delight in the law of God, in my inner being, but I see in my members another law waging war against the law of my mind and making me captive to the law of sin that dwells in my members. Wretched man that I am! Who will deliver me from this body of death? Thanks be to God through Jesus Christ our Lord! So then, I myself serve the law of God with my mind, but with my flesh I serve the law of sin."
Next time someone tries to tell you something bad about a leader, a founding father, or a well known pastor, either tell them you don't want to hear it or say, "Nevertheless, God has used them mightily." If there is fruit in their lives, if their work still stands after the fire, then they have done what God has purposed for them. End of argument. And if a brother or sister in Christ messes up, so what! Help restore them. A leader fell? Get over it and pray that they repent and find God's forgiveness so that they can move on. We can't dismiss anyone as not being worthy, or as not being a Christian, because they have sinned, (only if they never repent and turn their hearts back to God). If we did, our Churches would be empty.
We are at war. If we confess our sins, He is quick to forgive. We need every soldier. Instead of looking for reasons to dismiss others, or tarnish their reputations, including those who have gone on before us, let us all do what we have been called to do and get the job done.
Everything else is a waste of time, energy, and recourses.
And always remember…God uses whom He chooses.