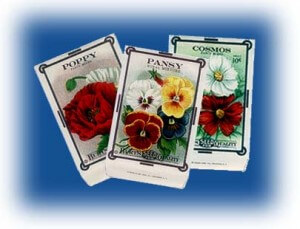 Reading over what I have written, I can't help but notice some re-occurring themes. God loves us, we have a God given purpose, there is a real enemy trying to stop us, and it's all about choices. We have to choose how we are living our lives, choose to accept what God has for us, what Jesus has done for us, and where the Holy Spirit is leading us. It's all a choice. God has given us free will, and then in His perfect plan, we line up our will with His.

Deuteronomy 30:19-20 (KJV), "I call heaven and earth to record this day against you, that I have set before you life and death, blessing and cursing: therefore choose life, that both thou and thy seed may live: That thou mayest love the LORD thy God, and that thou mayest obey his voice, and that thou mayest cleave unto him: for he is thy life, and the length of thy days: that thou mayest dwell in the land which the LORD sware unto thy fathers, to Abraham, to Isaac, and to Jacob, to give them."
Joshua 24:15 (NIV), "But if serving the LORD seems undesirable to you, then choose for yourselves this day whom you will serve, whether the gods your ancestors served beyond the Euphrates, or the gods of the Amorites, in whose land you are living. But as for me and my household, we will serve the LORD."
God doesn't curse us. Our Senior Pastor puts it this way, (I am paraphrasing), "Every choice we make plants a seed. When we plant a good seed we get exactly what that seed packet shows in the picture of the mature plant. If we plant bad see, we get that as well." So let's say you have a package of corn seed, the picture outside shows a juicy cob of yellow corn. That shows you what you will get, the outcome of the choice of planting that seed. If you chose to plant poison oak, (thank God you can't buy those seeds!), you would expect to get what is on the outside of that package. When we plant the bad, God holds up that package and say, "this is what you planted." The good news is that in His mercy and Grace, we can pray for crop damage. Living that way isn't acceptable though. Paul says His grace doesn't give us a license to sin.
What do you want in your garden?
I choose to plant good seeds, seeds that will come to fruition and glorify the Father, seeds that will bless, nourish, and benefit others. We plant, God waters, and His light nourishes. The harvest will be huge!
I Peter 1:13-21 (ESV), "Therefore, preparing your minds for action, and being sober-minded, set your hope fully on the grace that will be brought to you at the revelation of Jesus Christ. As obedient children, do not be conformed to the passions of your former ignorance, but as he who called you is holy, you also be holy in all your conduct, since it is written, "You shall be holy, for I am holy." And if you call on him as Father who judges impartially according to each one's deeds, conduct yourselves with fear throughout the time of your exile, knowing that you were ransomed from the futile ways inherited from your forefathers, not with perishable things such as silver or gold, but with the precious blood of Christ, like that of a lamb without blemish or spot. He was foreknown before the foundation of the world but was made manifest in the last times for the sake of you who through him are believers in God, who raised him from the dead and gave him glory, so that your faith and hope are in God."