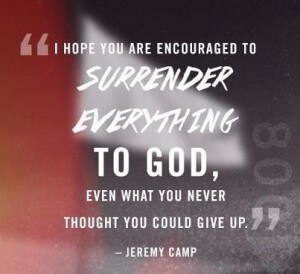 The world looks to all kinds of places, people, and possessions for their salvation. We all at one time realized that our lives weren't the best. We tried to run and hide, we tried to find an escape, if only for a short time, we tried to cover up our mistakes, change our address, get a new job, or get a new spouse, only to have to face the hard truth, our lives were a mess. Some tried drugs, alcohol, relationships, immersed themselves in work, or in serving others, and still couldn't find fulfillment. Others went to doctors, psychologists, counselors, palm readers, and fortune tellers, consulted our horoscopes, the stock exchange, googled, twittered, and tried to re-invent ourselves. But when we looked in the mirror, or looked at the condition of our soul, we were sorely disappointed, the change wasn't there, was only skin deep, or wasn't enough, or worse yet, we had changed so much that we weren't even us anymore.
So where do we place our hope? Who can save us?
Psalm 62:1-2 (AMP), "For God alone my soul waits in silence, from Him comes my salvation. He only is my rock and my salvation, my defense and my fortress; I shall not be greatly moved."
Romans 5:8-9 (NIV), "But God demonstrates his own love for us in this: While we were still sinners, Christ died for us. Since we have now been justified by his blood, how much more shall we be saved from God's wrath through him!"
We can't fix us. We can't even clean us. We end up being white washed graves, looking good on the outside, but full of death on the inside. A doctor, a psychic, a teacher, or a religious leader, can't change us. A ten step process, a secret formula, or some new "spiritual" phenomenon, won't change us, not fully, or completely. Bull dog tenacity, strong willed perseverance, nor stiff necked stubbornness, can't get us what we need, what we so long for.
We need a Savior. Who can save us?
There is only One who can. In fact, He already did. Not two thousand years ago, but before the beginning of time! We just have to accept it. Apply what was purchased on the cross, by the very blood of the Son of God, to our lives. Then He doesn't give us the "wash and wax" or just to a make-over, He makes us brand new, something never seen before, not put together out of old junk, no Frankensteins here, just a complete new edition. It's a miracle, plain and simple. All the work, the time wasted, the pain and brokenness, all for nothing. We hurt ourselves and others trying to do it on our own, and it's time to stop.
Maybe you are still living in the living hell of this fallen world. Just give up, surrender your heart to Him. He knows what you've been through, and He knows what you need. He sees your brokenness, your hurts, your faults, and frailties. Only He knows how. Nobody knows you like He does. You can trust Him with your life and with your heart. He is trustworthy. He is faithful.
Psalms 62:5-8 (ESV), "When we give Him our heart, truly and completely, then we can say with David, "For God alone, O my soul, wait in silence, for my hope is from him. He only is my rock and my salvation, my fortress; I shall not be shaken. On God rests my salvation and my glory; my mighty rock, my refuge is God. Trust in him at all times, O people; pour out your heart before him; God is a refuge for us. Selah."