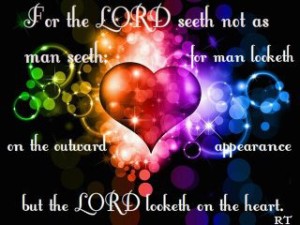 I am a people watcher. I always have been. When everyone wanted to go anywhere public, I ended up watching more than doing. This wasn't a conscious decision; it is just part of my makeup. God had a reason for me to be this way, but I didn't figure it out until much later. In my watching, I wasn't looking for anything particular. There was no categorizing into classes of people based on age, clothing, hairstyles, or attitudes. Well maybe sometimes the attitude. A lot was learned about human behavior. The things people will do when they think no one is watching them! Now I use the things I observe in my stories.
I am not the only people watcher. Lots of others do it. Their motive is a lot different than mine. Their whole reason for watching you is to see if they can dig up some dirt. Some of them will even pretend to find some if there isn't any within view. There are people who get paid for doing just that. Who do you think finds all the dirt on our politicians? This behavior really bothers me most of the time. Other times I just remind myself they are behaving like their "king." What surprises me is when brothers and sisters in Christ exhibit this behavior. Our King isn't like theirs. He only sees the finished product when He looks at us. (He is a people watcher too.)
Psalms 11:4 (NLT), "But the LORD is in his holy Temple; the LORD still rules from heaven. He watches everyone closely, examining every person on earth."
Andrew Carnegie, one of the wealthiest men in America in the early 1900's employed more than forty-two millionaires. When a reporter asked him how he helped those men become so valuable that he would pay them so much money? Carnegie answered, "Men are developed the same way gold is mined. When gold is mined, several tons of dirt must be moved to get one ounce of gold, but one doesn't go into the mine looking for dirt, one goes in looking for gold. The more he looks for the more he finds."
When we look at others what are we looking for? Dirt or gold?
People mess up, they have character flaws, and they are not perfect-deal with it. It isn't our job to change them, or even try to find those flaws. Even those of us that have surrendered to God still have stuff that we need to work on. After all we are still working out our own salvation with fear and trembling. But, our failures don't define who we are. God's word defines us! How He sees others is how they truly are. He never looks through eyes that judge or condemn, only eyes of love. How He sees them is how they truly are.
We can give up when we mess up. Or we can get up and keep going. Yes, we need to repent, but then forget about it! In the same way we can't give up on others because they mess up. (I am not talking about willful habitual sin, that needs to dealt with by Pastors and Elders). God is God of the second chance. In fact Jesus told Peter to forgive seventy times seventy times. Which means keep on doing it. It's funny how human nature, which comes from our sin nature tends to want everyone to forgive and forget what we have done, but we so want to point the finger at everyone else. That nature has no part in us any longer. If we have God's nature then we have the nature of Love.
I Corinthians 13:4-7 (NASB), "Love is patient, love is kind and is not jealous; love does not brag and is not arrogant, does not act unbecomingly; it does not seek its own, is not provoked, does not take into account a wrong suffered, does not rejoice in unrighteousness, but rejoices with the truth; bears all things, believes all things, hopes all things, endures all things."