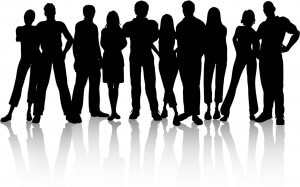 The Holy Spirit is a amazing gift from the Father. He is a faithful teacher and guide. He reveals to us who God is. Knowing God on a personal level is important to our walk as Christians. Another wonderful thing that the Holy Spirit does is that He reveals to us who we are, not the way we see ourselves, not how the world sees us, but how God sees us. He shows us our true image and our true nature.
He can only do this if we are in a relationship with Him.
Think about when you were young, especially Jr. High and High School. This may not mean as much to you guys out there, but to us girls, having a best friend was so important, now days they call them BFF's (Best Friends Forever). A true friend was someone you could be real with. They knew you were afraid of the dark, wet the bed, or that you had a crush on Jimmy in second period. You knew they hated math, loved pizza, and once snuck into the movies. For us girls, we stayed up and talked for hours, we shared every part of our lives and our hearts. Another thing about a best friend was that they never let us think too highly of ourselves. They held us accountable, were honest to the point of inflicting pain at times. They had the guts to say, "that dress has to go," or "Jimmy likes cheerleaders, and you aren't one."
That is the kind of relationship we need to have with the Holy Spirit. We may have been hurt a time or two by people we were intimate with, maybe they shared some of our secrets, or in some way turned against us. The Holy Spirit will never be that kind of friend. He is trustworthy and faithful. We can tell Him anything! If what we have in our heart is wrong, He will faithfully convict us, or convince us, depending on what is needful.
John 16:1-11 (NIV), "But now I am going to Him who sent Me; and none of you asks Me, 'Where are You going?' "But because I have said these things to you, sorrow has filled your heart. "But I tell you the truth, it is to your advantage that I go away; for if I do not go away, the Helper will not come to you; but if I go, I will send Him to you. "And He, when He comes, will convict the world concerning sin and righteousness and judgment; concerning sin, because they do not believe in Me; and concerning righteousness, because I go to the Father and you no longer see Me; and concerning judgment, because the ruler of this world has been judged."

That is part of His responsibility, to convict of sin, and convince us of righteousness. If we believe we can't be healed, the Holy Spirit will convince us otherwise. If we are ignoring the word, or backing away from God, He convicts us, always in love. He guides us into the truth, He doesn't want us to live in error, deceit, or in a way that isn't beneficial for us.
John 16:13 (NIV), "But when he, the Spirit of truth, comes, he will guide you into all the truth. He will not speak on his own; he will speak only what he hears, and he will tell you what is yet to come."
John 14:26 (NASB), "But the Helper, the Holy Spirit, whom the Father will send in My name, He will teach you all things, and bring to your remembrance all that I said to you."
Just like that earthly friend, the Holy Spirit knows our weaknesses. He knows we tend to have anger issues, or that we "escape" into movies or books, He knows we are getting too friendly with that co-worker, or are in places we shouldn't be. The Holy Spirit see's the intents of our hearts, before we ever act on anything. So, He is there to help us through, to say "no" to all temptations. He lines us back up with God's purpose and His plan for our life, if we will let Him.
Romans 8:26 (NIV), "In the same way, the Spirit helps us in our weakness. We do not know what we ought to pray for, but the Spirit himself intercedes for us through wordless groans. And he who searches our hearts knows the mind of the Spirit, because the Spirit intercedes for God's people in accordance with the will of God."
He knows our minds better than we do, better than any human friend ever could, and He uses that information to help us, guide us, and even intercedes for us according to the will of God. He reveals to us the purposes and plans that God has for us. God has a wonderful plan mapped out for each one of us, and it is the Holy Spirit that reveals that map piece by piece. His Spirit has been given to us so that we can fulfill those plans.
I Corinthians 2:9-12 (NIV), "but just as it is written, "THINGS WHICH EYE HAS NOT SEEN AND EAR HAS NOT HEARD, AND which HAVE NOT ENTERED THE HEART OF MAN, ALL THAT GOD HAS PREPARED FOR THOSE WHO LOVE HIM." For to us God revealed them through the Spirit; for the Spirit searches all things, even the depths of God. For who among men knows the thoughts of a man except the spirit of the man which is in him? Even so the thoughts of God no one knows except the Spirit of God. Now we have received, not the spirit of the world, but the Spirit who is from God, so that we may know the things freely given to us by God, which things we also speak, not in words taught by human wisdom, but in those taught by the Spirit, combining spiritual thoughts with spiritual words."
Every person born in this world ends up with an image of themselves. For the most part those images are painted from our experiences in this fallen world, from what others have said to us or about us, and from the lies that Satan has whispered in our ears. The Pharisee's image of themselves was self importance, self indulgent, and self righteous. The woman who washed Jesus' feet with her tears had a totally different self image, before meeting Christ. Over the years we have heard words like, "fat," "stupid," "lazy," "ugly," "skinny," "poor," "stuck up," "whore," and a bunch of other words that I won't mention in Church. These words shape us. There are even people who have eating disorders who look into the mirror and see a fat person when in reality they are walking skeletons. Our images of ourselves are distorted, at best.
So God sends us His Spirit to rectify that. He tells us we are sons of God, if we are listening and following Him.
Romans 8:14-15 (NIV), "For those who are led by the Spirit of God are the children of God. The Spirit you received does not make you slaves, so that you live in fear again; rather, the Spirit you received brought about your adoption to sonship. And by him we cry, "Abba, Father." The Spirit himself testifies with our spirit that we are God's children."
As He reveals who God is, He is revealing who we are. If God is love, then we are loved, and accepted in the beloved. If God is generous, and He is our Father, then we are not orphans and He will provide for us. We know that God is Healer, so we know that we walk in divine health. Satan can whisper all he wants that we are no good, too old, too fat, too weak, too whatever…we just need to tell him to shut up and hear that other voice, the One who says, "you are beautiful, you are loved, you are special, you can do anything, you are mine. We may at times feel unloved or unlovable, but the Holy Spirit is there telling us the truth. He puts a spotlight on the lies of the devil. He also shines that light on the areas were we need strength, deliverance, and change. He wants His fruit evident in our lives.

Galatians 5:22 (NIV), "But the fruit of the Spirit is love, joy, peace, patience, kindness, goodness, faithfulness, gentleness, self-control; against such things there is no law."
The Holy Spirit is God. He wants us to be free from out past, free from any wrong thought patterns, and free to be who God has called us to be. In order to be free, we have to know who we are! We aren't our sins. He didn't create us to sin, He created us in His likeness, for good not for evil. We are being transformed into the image of Christ.
II Corinthians 3:17-18 (NIV), "Now the Lord is the Spirit, and where the Spirit of the Lord is, there is freedom. And we all, who with unveiled faces contemplate the Lord's glory, are being transformed into his image with ever-increasing glory, which comes from the Lord, who is the Spirit."
People find their identity in many things besides God. The problem with that is that circumstances change. The woman who finds her identity in her children doesn't know who she is when they go off to college, or worse yet becomes an obsessive, overbearing, busy body in the lives of her grown children. The athlete who finds his identity in the sport that he plays loses that identity when he is no longer able to perform, the business man who finds his identity in his career is lost after retirement, and the woman who finds her identity in her husband is devastated when death or divorce comes knocking.
However, God never changes. How He feels about us, how He created us, never changes. His plans and His purposes are forever. The only thing that can change our identity in Him is a lack of relationship, a lack of intimacy with the Holy Spirit. Truthfully that doesn't even change who we are supposed to be, we just "act the part" we have allowed the world to give us. Like some bad sit com. They tell us who they think we are and we foolishly play the part.
In my opinion, that is why so many of our young people think that they are gay. The world says that if you are a boy and you like to cook, shop, the color pink, have creative genes, and hate sports, you must be a homosexual. Or, if you are a girl and you likes playing in the dirt with trucks, love football, like working with your hands, and hate wearing dresses, you must be a lesbian. How foolish is that? Our likes and dislikes, (especially at the age of 5 or 6), do not dictate who we are! God made each one of us, He formed us in the womb, saying that a person is born contrary to God's plan and purposes for our lives is in effect saying that He messed up or made a mistake. His original plans for men and women are still the same. A man who is loving and gentle is still a man. A woman who is strong and capable is still a woman.
Don't let the world tell you who you are. Don't let your weak flesh either. The ultimate authority on who we are, who we are created to be must be God. He made us, He designed us, He is the Master Potter and we are but the clay. Settling for anything less than God's perfect plan for us will only lead to heartache and brokenness.
God is the one who wrote our part. It will never be contrary to His will, His way, and His word. His plan is already written for us. The part that God has imagined for us is the part of the main character; we have the lead in the story of our lives. We are the Hero, we save the day!
That is our destiny.