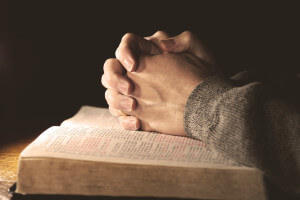 Oh, Heavenly Father, Maker of the Universe, Breaker of Bondages, Most Great and Wonderful, Marvelous is Your Name. Holy are You, Lord, Righteous Ruler of Heaven and Earth, how great is Your Mercy and how abundant is Your Grace. Father God, bless me this day, my spouse and my offspring, those we bore and those we adopted, in Jesus Name. Surround us with Your favor, guard us with Your Mighty Host. Dispatch Your angels to work on our behalf and to minister in our lives according to Your perfect will.
Lord, let the world see how You have blessed us and be jealous of those blessings. Let their hearts desire an intimate relationship with You. Let Your goodness, evident in our lives, turn their hearts to repentance. Holy Spirit, brood over their hearts and bring Godly sorrow so that they yearn to be free from all the bondages of sin and death.
Holy Father, You alone are worthy of all praise. You who have formed me and fashioned me according to Your purpose and plans for my life, I exalt You, Lord. Thank You for Your unfailing Love towards me.