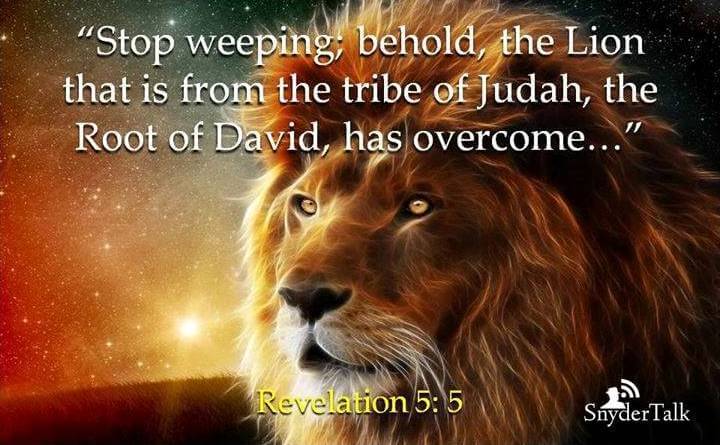 Ever had one of those spells where everything seems to be against you? Things just can't seem to go right? God seems far way, your flesh is strong and your spirit is weak? Maybe you feel like every demon in hell is on your case?
We all have. Thankfully some only last hours. Regretfully, we can get stuck there if we don't do something about it. We can't control every circumstance in our lives, but we can control how we think and act. We can control what comes out of our mouth and what goes into our hearts.
David went through some stuff. Read the Psalms or I and II Samuel. What did David do when things looked bad? He gave God the praise and recognition He deserved. He chose not to be cast down.
Psalm 42:5 (NIV), "Why, my soul, are you downcast? Why so disturbed within me? Put your hope in God, for I will yet praise him, my Savior and my God."
He also encouraged himself in the Lord. Notice he didn't wait around for someone else to do this. Encouragement from others is so beneficial. It can change a bad day into a good one. However, we have to be able to remind ourselves of where our refuge is. Of who our Salvation comes from.
Psalm 27:1-4 (NIV), "Of David. The LORD is my light and my salvation– whom shall I fear? The LORD is the stronghold of my life– of whom shall I be afraid? When the wicked advance against me to devour me, it is my enemies and my foes who will stumble and fall. Though an army besiege me, my heart will not fear; though war break out against me, even then I will be confident. One thing I ask from the LORD, this only do I seek: that I may dwell in the house of the LORD all the days of my life, to gaze on the beauty of the LORD and to seek him in his temple."
David remembered that the Lord was his light and his salvation. God had proven himself with the lion, the bear, and with Goliath. Saul, the King of Israel, may be trying to kill him, but he was going to trust in the Lord. How many times do we make "mountains out of molehills?" David said even if an army arrived, even if war was at his doorstep, he would be confident in God.
Verses 5-14 (AMP) read, "For in the day of trouble He will hide me in His shelter; in the secret place of His tent will He hide me; He will set me high upon a rock. And now shall my head be lifted up above my enemies round about me; in His tent I will offer sacrifices and shouting of joy; I will sing, yes, I will sing praises to the Lord. Hear, O Lord, when I cry aloud; have mercy and be gracious to me and answer me! You have said, Seek My face [inquire for and require My presence as your vital need]. My heart says to You, Your face (Your presence), Lord, will I seek, inquire for, and require [of necessity and on the authority of Your Word]. Hide not Your face from me; turn not Your servant away in anger, You Who have been my help! Cast me not off, neither forsake me, O God of my salvation! Although my father and my mother have forsaken me, yet the Lord will take me up [adopt me as His child]. Teach me Your way, O Lord, and lead me in a plain and even path because of my enemies [those who lie in wait for me]. Give me not up to the will of my adversaries, for false witnesses have risen up against me; they breathe out cruelty and violence. [What, what would have become of me] had I not believed that I would see the Lord's goodness in the land of the living! Wait and hope for and expect the Lord; be brave and of good courage and let your heart be stout and enduring. Yes, wait for and hope for and expect the Lord."
Be encouraged!
For additional reading: Psalms 31, 34, 54, 91
Lover of My Soul
Lover of my soul,
what mortal man can compare to thee?
Thou who has shed
thy life's blood for me.
Leave not my side,
nor hide thy face from me.
Stay, evermore,
by my side for eternity.
Take this corruptible flesh,
and clothe me in immortality.
Oh, lover of my soul,
What mortal man can compare to thee?
Copy write: Jodi Woody