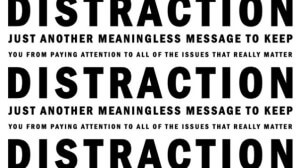 I Timothy 4:1 (Holman Christian Standard Bible), " Now the Spirit explicitly says that in later times some will depart from the faith, paying attention to deceitful spirits and the teachings of demons,"
I have always marveled at this scripture. How could anyone who truly knows God, felt His love and His presence depart for the faith? The answer to my dilemma was right there all along, "paying attention" to deceiving spirits. One version says "seducing" spirits. That makes sense. After all Jesus told us that whatever we have set our affections, that thing will have rule on our hearts.
Luke 12:34 (NIV), "For where your treasure is, there your heart will be also."
How can we protect ourselves from being seduced? Let's use some natural things to help us understand the spiritual. A married person can guard their hearts by first being honest and intimate with their spouse. They can also protect their marriage by not giving in to any other person who is trying to draw their attention away from their spouse. So, spiritually, we need to know who God is, really, not in our head but in our heart. Secondly, when Satan tries to distract us, by illness, lies, financial issues, relational issues, etc., we need to NOT give those circumstances or the enemy our attention. Yes, we may have to address the issues, pray about it, thank God for the answer, but don't dwell on it. Don't set your heart on it. A distraction is "just another meaningless message to keep you from paying attention to all the issues that really matter." Don't give Satan your attention. Give your attention to God. He is the one able to get you out of your mess. Don't get me wrong, we aren't ostriches and we can't make our problems go away by burying our heads in the sand. However, we need to keep our focus on God, keep our thoughts pure and yes, sometimes just ignore the seducer.
When we pursue God, pursue True Love, the false lover, the seducer will not be able to get your attention. Make love your quest. Arm yourself with the truth. Read I Corinthians 13 and you will get a picture of what real love is and isn't like.
I Corinthians 14:1a (AMP), "Eagerly pursue and seek to acquire [this] love [make it your aim, your great quest];"
We keep ourselves and others from falling away, or turning their backs on God when we build each other up, when we help one another keep our eyes on Jesus, "the author and finisher of our faith."
Colossians 3:2 (Weymouth Translation), "Give your minds to the things that are above, not to the things that are on the earth."
Here are some practical examples:
You get a negative report from the doctor; you have two options, go with that report, think about, tell everyone, throw a pity party, and get in bed with the seducer. Or, you can rebuke the seducer and the diagnosis, thank God for your healing and stand firm on His promise that "by His stripes you have been healed." Then when the symptoms come back, don't give them your attention, (except to rebuke them!)
Philippians 4:8 (NIV), "Finally, brothers and sisters, whatever is true, whatever is noble, whatever is right, whatever is pure, whatever is lovely, whatever is admirable–if anything is excellent or praiseworthy–think about such things."