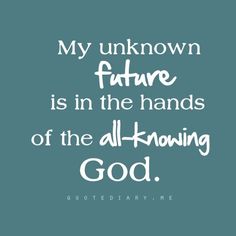 Psalm 7:9, 26:2 (KJV), "Oh let the wickedness of the wicked come to an end; but establish the just: for the righteous God trieth the hearts and reins…Examine me, O LORD, and prove me; try my reins and my heart."
We all have strings; David called them "reins." Reins are used to control, or guide a horse. We have all heard the expression that someone was "playing on our hearts strings" or were "tugging on our hearts strings." This is exactly what I am talking about. So, with that picture in your mind, ask yourself, "Who controls the reins of my heart."
Maybe a better question is whether those reins or strings are even connected to your heart. I know people who have strings connected to their stomach. Our stomach represents appetite. It can be a hunger for food, for escape, for sex, for stuff, for fame, fortune, or all of the above. They are ruled by their own lust, by greed, by what they can get, or have. The strings to their hearts have been severed. If God was to try the strings to their hearts, He would find them disconnected. I always think of ancient Rome (and modern day America) when I think of being ruled by appetites.
They were ruled by their appetites. Their cry was "bread and games!" As long as their stomachs were full and they were satiated with entertainment, they were more than happy to follow along wherever the government chose to lead them. In Rome's case, they were led to their own ruin. Whenever a country or an individual allows their stomachs to rule, their appetites to govern, they are on the fast track to ruination. Even allowing our hearts to lead us can be a rocky path, unless those heart strings are in God's hands.
So that takes us back to my original question, who controls the reins of your heart? Do you allow another person, a hobby, your job, your children, all idols, to hold the reins? Or do you give complete permission for God to hold the reins?
He will do a better job. If I can return to the horse analogy, and we think of the person holding the reins as the rider, the one who controls or guides us, it's easier to understand, easier to hand over control. After all, He knows where we are going. He knows where we need to jump the fence, where we need to gallop and run, and where we need to go slow and steady. He knows when our job is like a draft horse, who works hard, and when our job is like a war horse and we need to lead the charge. He knows when we need to carry those who are sick or tired, make those little ones laugh and smile, and when we need to just show off our beauty. The one thing He will never do is put us out to pasture. We are always in His service and He can use even the oldest and most battle scarred.
I want to cut all those strings to my stomach.
I want to give control of my heart strings to the One who loves me best.
How about you?