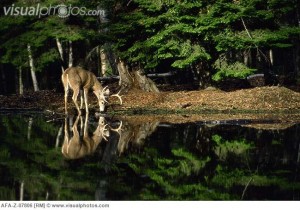 Isaiah 26:9 (NIV), "My soul yearns for you in the night; in the morning my spirit longs for you. When your judgments come upon the earth, the people of the world learn righteousness."
Psalm 42:1 (KJB), "To the chief Musician, Maschil, for the sons of Korah. As the hart panteth after the water brooks, so panteth my soul after thee, O God."
Psalms 63:1 (NIV), "A psalm of David. When he was in the Desert of Judah. You, God, are my God, earnestly I seek you; I thirst for you, my whole being longs for you, in a dry and parched land where there is no water."
Psalm 84:2 (NIV), "My soul yearns, even faints, for the courts of the LORD; my heart and my flesh cry out for the living God."
Psalm 119:20 (NIV), "My soul is consumed with longing for your laws at all times."
Psalm 119:131 (NIV), "I open my mouth and pant, longing for your commands."

Psalm 130:6 (NLT), "I long for the Lord more than sentries long for the dawn, yes, more than sentries long for the dawn."
There is more of that all throughout the Bible. People who really knew who God was, so they desired Him more than anything. Do you long for Him? Does your soul pant for Him? If the answer is "no", then you don't really know Him. You can't long for a stranger. "As the deer pants for the water," it's a need. Do you need Him more than the air you breathe? More than food, fun, and fame?
God longs for you.
You are His desire.
He loves you so much that He gave Himself to buy you back from the slavery you lived under.
Song of Solomon is all about God's love for His people. Listen to what He says:
"I am my beloved's, And his desire is for me." ( 7:10)
"I am my beloved's, and my beloved is mine:" (6:3a)
If He doesn't have your heart, He will never have your mind, your attention, your time, your thoughts, or your life. That is the simple truth.
He desires your love more than any sacrifice, or work.
Do you love Him?
He loves you.