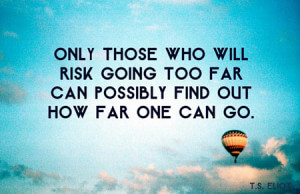 Complacency is My Enemy
Someone who is complacent has become overly content — the junk-food-eating couch potato might be feeling complacent about his health. The literal meaning of this word's Latin root is "very pleased," but even though complacent people may seem pleased with themselves, we are rarely pleased with them. They are unconcerned by things that should concern them, and they may neglect their duties. A complacent person might be heard saying, "Ehh, don't worry about it!" — when there really is something to worry about. (vocabulary.com)
Have you ever felt like you just don't care? Like you couldn't work up or fake interest even if your life depended on it? Maybe you grew tired of life, or weary of well-doing. Maybe Satan boxed your ears and you were completely blindsided by the attack. Or, maybe it wasn't too much bad, but too much good. You finally made it, have the trophy wife, 2.3 children, white picket fence, and that dream job. What else do you need? Right. Maybe it was all of the above and like King Solomon, decided it was all vanity, pointless. Has serving God become too much bother, too much of a chore, or not enough fun?
Consider one of the signs of the last days.
II Timothy 3 (NASB), " But realize this, that in the last days difficult times will come. For men will be lovers of self, lovers of money, boastful, arrogant, revilers, disobedient to parents, ungrateful, unholy, unloving, irreconcilable, malicious gossips, without self-control, brutal, haters of good, treacherous, reckless, conceited, lovers of pleasure rather than lovers of God, holding to a form of godliness, although they have denied its power; Avoid such men as these. For among them are those who enter into households and captivate weak women weighed down with sins, led on by various impulses, always learning and never able to come to the knowledge of the truth."
The word complacency isn't used here, however… A person stagnant in their spiritual growth, person complacent with their life, exhibits some of those behaviors. When King Solomon allowed complacency and apathy to rule his life, he led his family and a whole nation astray.
Any living thing is a growing thing. When you stop growing, you are dead. Where would you rather go fishing, in a freshwater lake, or the Dead Sea? A stagnant pool isn't conducive to life, but a spring fed one sure is. It takes a long hard winter to make the trees roots go deeper into the ground to anchor itself. It takes resistance of weights to build up muscle tissue. Sure we all want an easy life. We dream of the day when we don't have to work so hard. Sometimes getting our flesh to submit is like trying to get wrestle a greased pig. But an easy life doesn't force us to change, to build up muscle, to rely on God and His strength for us. We stay carnal Christians, or spiritual babies.
James 1:2-15 (NIV), "Consider it pure joy, my brothers and sisters, whenever you face trials of many kinds, because you know that the testing of your faith produces perseverance. Let perseverance finish its work so that you may be mature and complete, not lacking anything. If any of you lacks wisdom, you should ask God, who gives generously to all without finding fault, and it will be given to you. But when you ask, you must believe and not doubt, because the one who doubts is like a wave of the sea, blown and tossed by the wind. That person should not expect to receive anything from the Lord. Such a person is double-minded and unstable in all they do. Believers in humble circumstances ought to take pride in their high position. But the rich should take pride in their humiliation—since they will pass away like a wild flower. For the sun rises with scorching heat and withers the plant; its blossom falls and its beauty is destroyed. In the same way, the rich will fade away even while they go about their business. Blessed is the one who perseveres under trial because, having stood the test, that person will receive the crown of life that the Lord has promised to those who love him. When tempted, no one should say, "God is tempting me." For God cannot be tempted by evil, nor does he tempt anyone; but each person is tempted when they are dragged away by their own evil desire and enticed. Then, after desire has conceived, it gives birth to sin; and sin, when it is full-grown, gives birth to death."
Blessed is the one who perseveres, who battles uphill, who swims upstream, and who allows God to change them, the one who is truly alive in Christ. There is a saying, "any old dead fish can float downstream". There is only one acceptable form of "death" for a Christian.
Romans 6:11-14, (NIV), " In the same way, count yourselves dead to sin but alive to God in Christ Jesus. Therefore do not let sin reign in your mortal body so that you obey its evil desires. Do not offer any part of yourself to sin as an instrument of wickedness, but rather offer yourselves to God as those who have been brought from death to life; and offer every part of yourself to him as an instrument of righteousness. For sin shall no longer be your master, because you are not under the law, but under grace."
One of our Pastors used this example from the Movie "Wall-E". If you haven't seen this animated movie, you should! There is so much a Christian could learn from it. In case you haven't let me just explain a bit. Wall-E is a robot, the last functioning one on earth, which is devoid of all life. His job is garbage duty. Every ancestor from earth is living in space, it's been hundreds of years. Those humans are all attached to a bed, think of our modern hover-rounds, and look like blobs of flesh. They don't do anything, but look at their screens, suck fluids out of big cups, and move on their "beds." No struggle, no stress, everything handed to them and they never lift a finger. The result? A vain existence, or as Solomon said, "Vanity, Vanity." They were way past complacent, until this little robot sneaks on board to save his love. The chaos that ensues causes them to take a look around them at what they have become.
Trials strengthen us in so many ways. Mostly by building our faith in God, in His loving care for us.
Don't be complacent, complacency is your enemy