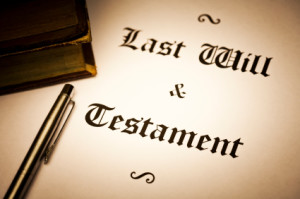 Ephesians 1:4-5 (NLT), " Even before he made the world, God loved us and chose us in Christ to be holy and without fault in his eyes. God decided in advance to adopt us into his own family by bringing us to himself through Jesus Christ. This is what he wanted to do, and it gave him great pleasure."
Before God made this world we live in, he predestined us, or decided in advance to adopt us into His family! He didn't walk into the orphanage and stroll past all of us who were raggedy, dirty, angry, bitter, and resentful just to pick that pretty little, perfect blonde girl. No, He chose us when we were at our worst. He chose us before we even knew our life was horrible, when we were content to live in rebellion and steeped in sin. He chose us before we ever heard His name. Why?
Because God is LOVE.
Ephesians 2:1:-10 (NIV), "As for you, you were dead in your transgressions and sins, in which you used to live when you followed the ways of this world and of the ruler of the kingdom of the air, the spirit who is now at work in those who are disobedient. All of us also lived among them at one time, gratifying the cravings of our flesh and following its desires and thoughts. Like the rest, we were by nature deserving of wrath. But because of his great love for us, God, who is rich in mercy, made us alive with Christ even when we were dead in transgressions—it is by grace you have been saved. And God raised us up with Christ and seated us with him in the heavenly realms in Christ Jesus, in order that in the coming ages he might show the incomparable riches of his grace, expressed in his kindness to us in Christ Jesus. For it is by grace you have been saved, through faith—and this is not from yourselves, it is the gift of God—not by works, so that no one can boast. For we are God's handiwork, created in Christ Jesus to do good works, which God prepared in advance for us to do," (emphasis mine)
He is rich in mercy. He lavishes us with His mercy. No one has the compassion that our Father does. How many of us watch those commercials asking us to send money to those sad little ones with distended bellies, fly encrusted eyes, with tears running and think, "I need to do something!" God did! He saw us, abused by our true father, Satan, and living with less than His best for us. Those little ones on those ads didn't choose to live that way, we did, and He still brought us up out of the mud into His home. Peasants adopted by the King! He made us a joint heir with His dearly beloved Son.
So why do we still live like the orphans in "Oliver Twist" or "Little Orphan Annie"? Are we like the Egyptians who had to be delivered from more than just slavery? Sure they were taken out of Egypt, but a whole generation had to die in the wilderness because they wouldn't give up their lusts for more. Living as slaves taught them that someone else was responsible for them, they were provided for, if barely enough to keep them alive. They complained "we had cucumbers and watermelon back in Egypt". They preferred to give up their freedom for some veggies and fruits or for a bite of mouthful of meat. They never recognized their freedom, or Who gave it to them. They never pressed in to get to know their deliverer, but instead sent Moses to do it for them.
We have been adopted. Are we living like our new Father or still expecting the abuse, or provision from our old one? Do we truly believe we are free? Free from our past, free from sin, and free to get to know the Father in the exact way that Jesus did? We have so much junk in our heads and not enough treasure in our hearts.
In the 80's there was a term "air head" that meant someone who didn't have a lot of common sense, or someone who had taken too many drugs and had nothing but empty space between their ears.
One of our associate pastors used this term for someone who truly believed they had been adopted by the Creator of the Universe, Almighty God, "Heir head". I like that one better. Of course our heart has to believe it first before we can fill our minds with the fact that we belong to Him. That we can have what Jesus had, do what He did, and live in constant communication with our Father.
I Corinthians 2:9 (NASB), " but just as it is written , "THINGS WHICH EYE HAS NOT SEEN AND EAR HAS NOT HEARD, AND which HAVE NOT ENTERED THE HEART OF MAN, ALL THAT GOD HAS PREPARED FOR THOSE WHO LOVE HIM."
We might never be able to understand it, or wrap our minds completely around it. The good news is that we don't have to! You don't have to explain to a toddler why you love them, what you do for them, and how important they are to you. They just believe it. Mostly because of your words and actions towards them. What are the Father's word and actions towards you? Read that verse again.
Then take a look at these:
Jeremiah 19:11 (NET Bible), "For I know what I have planned for you,' says the LORD.'I have plans to prosper you, not to harm you. I have plans to give you a future filled with hope."
Psalms 40:5 (NASV), "Many, O LORD my God, are the wonders which You have done, And Your thoughts toward us; There is none to compare with You. If I would declare and speak of them, They would be too numerous to count."
Mark, Matthew, and Luke all tell us that "Nothing is impossible for God."
So let's summarize, God loves You, He has adopted you, you are a joint-heir with Christ, (everything He has is yours), He has great plans for you, and nothing can stop His plans except your refusal to be in a relationship with him.
Be an Heir Head!